Breach of Covenant: Funding Problems for Businesses
If your business suffers a funding problem, there is a possibility that it may cause you to breach a financial covenant. What happens if you do and how can you fix it?
What is a Covenant?
Covenants are the terms set out within a loan that require you (as the borrower) to fulfil specific conditions. Also, they may restrict your actions or activities. The finance documentation from the bank or other lenders will invariably contain covenants – and you will have signed, agreeing to adhere to them for the duration of your borrowing arrangement.
Covenants might be:
Financial – minimum interest cover, debtor cover, debt service cover.
Information based – providing management and annual accounts within specific time frames (e.g. annual accounts within 6 months of your financial year-end).
Consequences of Breach of Covenant
A breach of an agreed covenant will have negative consequences. So, if you have breached a covenant or believe you might breach a covenant, then you need to take action. It is helpful to understand how different stakeholders will respond to a covenant breach.
Lender's Reaction
This is an opportunity for the lender to re-price, blaming the increased risk to them. The lender could also request additional security or place the business into "intensive care".
If you breach a borrowing limit you could also incur this course of action.
Auditor's Reaction
A continuing breach of covenant will concern your auditors when they sign off your business' Annual Accounts to be filed at Companies House. If your auditor provides a qualified opinion, due to these issues, then that could affect your business creditworthiness. The credit rating agencies and, perhaps, your suppliers will look at your Annual Accounts for any negative disclosure.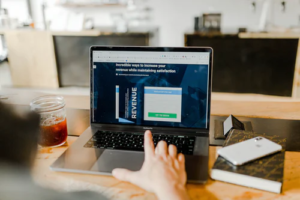 Suppliers' Reaction
If your credit score is lowered due to a breach of covenant, your suppliers could worry about your ability to pay and reduce your credit limits or, even, request payment before supplying goods.
As such, a breach of covenant could have knock-on effects on your business and exacerbate your original financial problem. Early action is always useful. Telling your bank or supplier that you have a problem my sound like washing your dirty laundry in public but keeping quiet and allowing them to find out after the event will only erode their trust.
What should you do next?
The consequences of a breach of covenant could significantly impact your ability to trade but there are people out there who can help.
Ampios have years of experience across a range of sectors. If you need support with any funding problems within your business, don't hesitate to get in touch.
Alan Wilson – Specialist in Banking Relationships & Borrowing Arrangements