Alternative Finance Solutions for Businesses
If you have found your business in financial difficulty, without the necessary cash flow, you may have also found that your bank is no longer providing support. But don't worry, there are alternative finance options out there to help you. 
Alternative Finance 
The growth of alternative finance in the last few years has provided businesses with the option to obtain finance from many other sources, not just the traditional banks. 
While there is a wide range of alternative finance providers available to businesses, navigating this marketplace isn't easy. A middleman who knows the market can be a useful ally to have – they know the 'sweet spots' of the different lenders and can match lenders with the financial needs of your business. 
What is the Solution?
Alternative finance solutions vary depending on your need. Some are very short-term, others are longer. The aim of using one is to fix the funding problem – you need to try to avoid just deferring it for a while.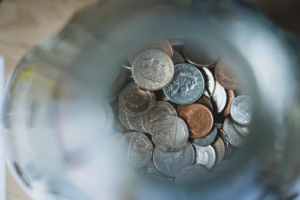 Possible solutions include:
Cash flow loans to cover VAT, Company Tax and Professional Indemnity fee payments.




These loans provide cash to cover those quarterly or annual outflows of cash from your business that are lumpy and could otherwise cause a cashflow problem. 

Commercial loans to provide your business with financial headroom.




This could simply convert your current, short-term debt into medium-term debt to give you some headroom in your cash flow; or provide additional debt to boost your working capital. 

Sale and leaseback.




This would inject cash into your business from assets you already own. This is especially useful if the assets have previously been purchased for cash. 
In summary
A range of solutions are out there and can rescue your business from financial difficulty. Remember, not all alternative finance solutions or providers will be appropriate for your business or cash flow problem, so it is important to find the right one for you. 
What should you do next?
Having somebody alongside you who has experience and expertise in the alternative finance market would be invaluable. If you need help or advice with your funding problem, don't hesitate to get in touch with Ampios. 
Alan Wilson – Specialist in Banking Relationships & Borrowing Arrangements